Heroes of Hurricane Dorian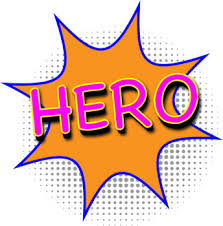 Do you know someone who did something heroic during Hurricane Dorian? We want to hear your story! Please use this page to provide information so we can give honor and recognition to the Heroes of Hurricane Dorian.
Hurricane Dorian slammed through the Abacos turning the lives of thousands inside-out forever. The losses are still incomprehensible; as virtually everyone in Abaco knows someone who lost their life during this horrific storm.
In the midst of this horror, a number of individuals rose to the occasion and deserve recognition for their courage, outstanding achievement, or noble qualities. Those who put the lives of others before themselves to do something noteworthy helping others to survive or rebuild. These are the "Heroes of Hurricane Dorian".
The Hope for Abaco Holiday Benefit Concert team of volunteers have put together this page to allow you to tell the stories about these Heroes of Hurricane Dorian – Not those who helped with their wallet, but with their heart and courage.
If you know of someone who was a hero, please email us so we can help tell the story. Be sure to include the name of the person if you know it, the date, place, and what they did to help you or someone else. Include a link to their Facebook page if possible.
We would like to give recognition to the heroes of Abaco on this website and at the benefit. We will also recognize the individuals who nominated heroes.
To give recognition to a Hero of Hurricane Dorian click here Recognize a Hero.
Heroes of Hurricane Dorian - Nominations
Nominated by Steve@sparyfoamusa.com who writes:

Chris aka Kiwi is a cab driver who is donating his time, energy, and boat to go back and forth to the Bahamas. He has very little money and should be working instead, but you can't tell the crazy New Zealander that!
Photographs of Chris headed to the Bahamas with bikes from Key West
Provided by Steve@sparyfoamusa.com
Chris's facebook page states he is from Aukland, New Zealand, and he lives in Key West.
Why not mesasage Chris on Facebook to thank him for his help.
https://www.facebook.com/chris.webster.315213